IN THIS ARTICLE:
Learn how to view details about classes/camps in the Staff Portal mobile interface, including Class Notes.
Viewing Class or Camp Details
To view class or camp details, such as the Zone name (when applicable), description, etc., you must select the class or camp from the list, then click on the "i" information icon next to the class or camp name above the attendance.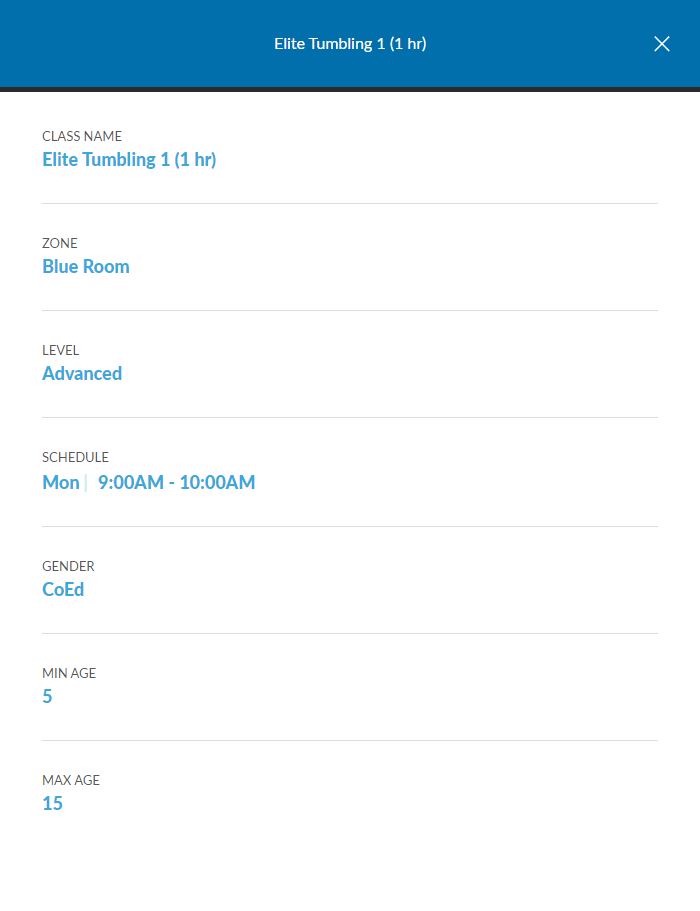 Viewing Class Notes
To view or edit Class Notes, click on the NOTES icon in the upper right-hand corner.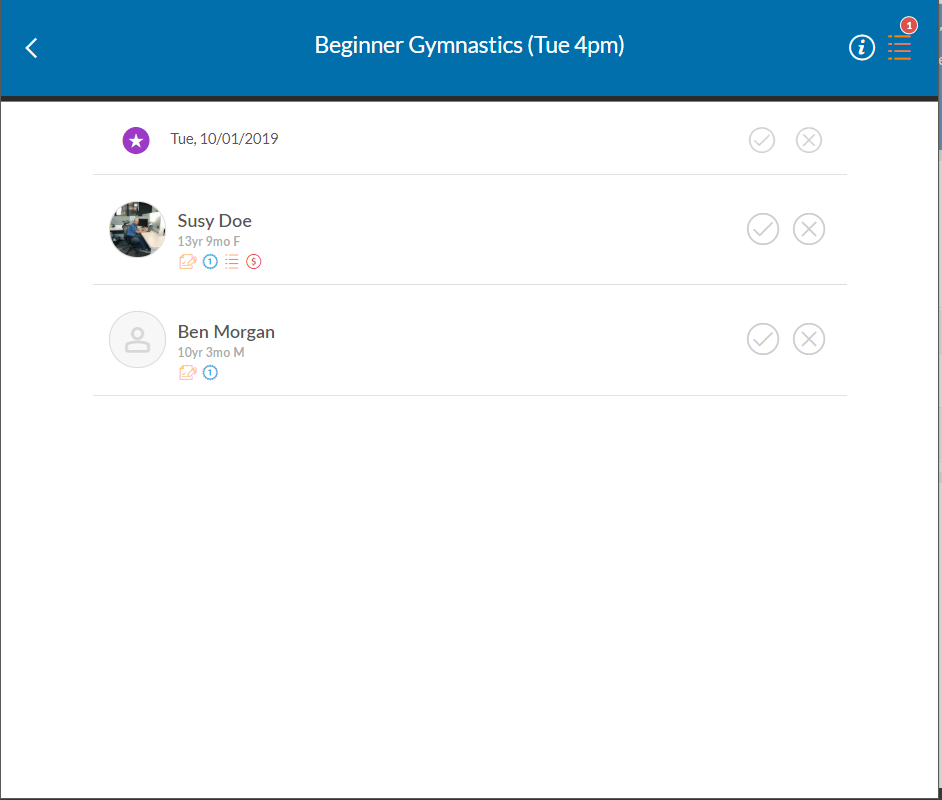 Any existing notes will be displayed.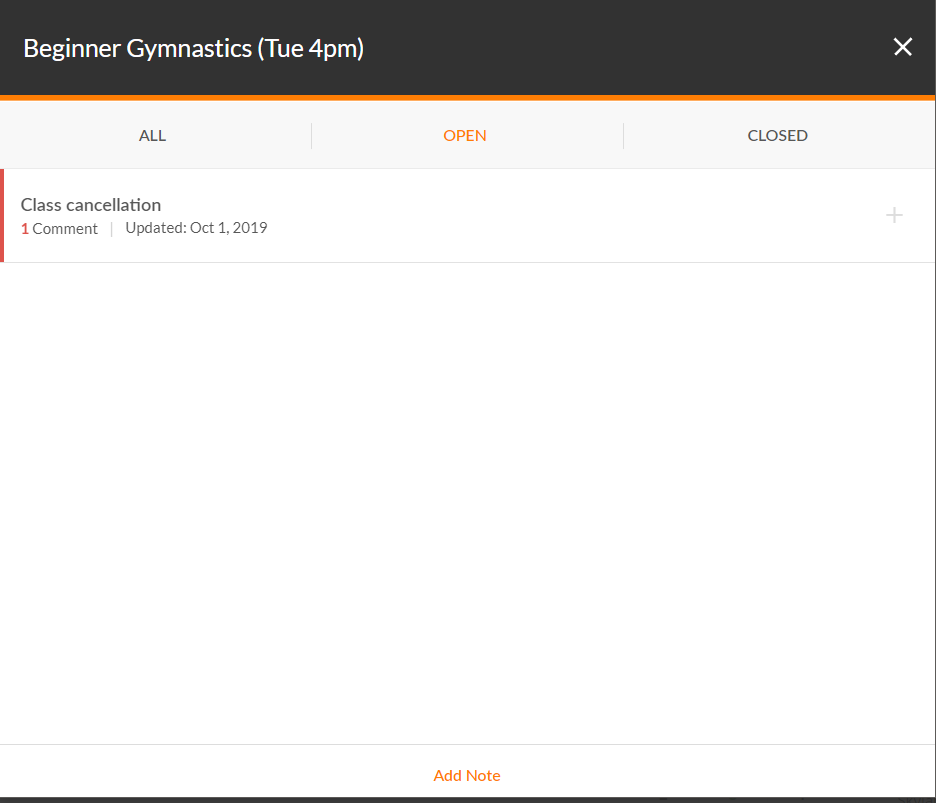 Click on an existing note to expand it and allow editing, or click ADD NOTE to create a new Class Note: