IN THIS ARTICLE:
Learn how to configure Party Packages and associate them with Stations.
What are Party Packages?
Party packages communicate each of the unique party experiences the business has to offer. One or more packages must be attached to each available station.
For example:
Party A might allow up to 20 attendees and last 1-1/2 hours ($275).
Party B might allow up to 30 attendees and last 1-1/2 hours ($350).
Each of these experiences would be created as a separate package (pictured below)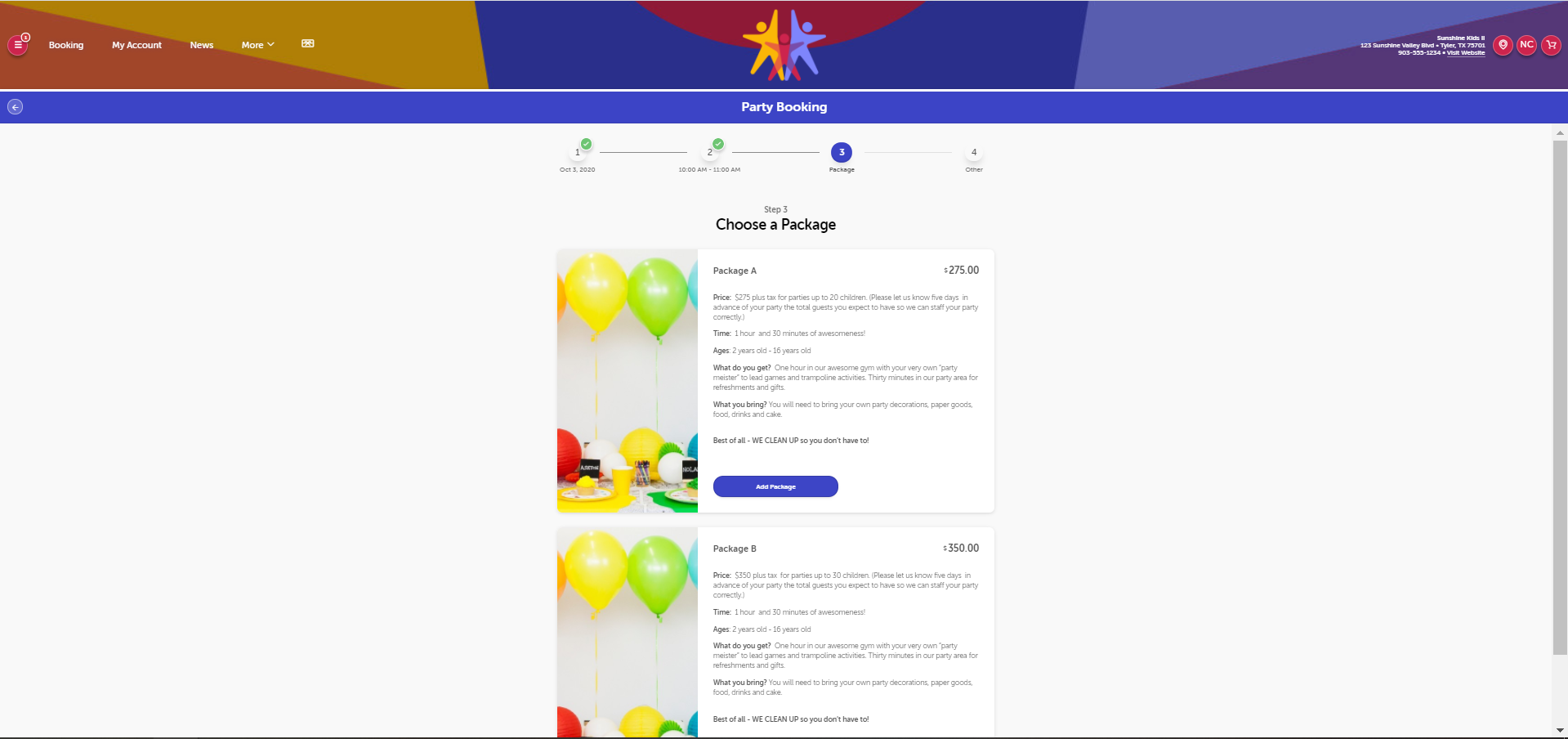 Where do I configure Party Packages?
Under party settings, expand the Stations menu and click on New Package to begin.
Details Tab
Package is Active

- when enabled, the Package will be displayed as a current option for party bookings.
Name

- the name that will be displayed for the individual Party Package.
Package Image (available only after saving) - allows you to upload a picture of an example party or items included in the package
Price - the base cost of the package, including all of the items in the package description and a set number of guests.
Allow Deposits - only charges a deposit when a party is booked. If disabled, customers must pay the full party package price along with any additional fees when creating the party booking.

Deposit Only Price - the price this package will charge if only a deposit amount is immediately required to book a party online. This price cannot be set to $0.

Allow "Pay in Full" - allows the customer to pay the full party booking price, even if the "Allow Deposits" option is enabled.

Number of Guests Included - the maximum number of guests included in the base price of the package.
Price per Additional Guest - allows the customer to enter additional guest reservations for an added cost per guest, up to the capacity of the station.
Program Tax Rate Override - allows you to select a tax rate to be applied to the total party package cost (including additional guests). If nothing is selected, the system will use whichever tax rate is associated with the Program assigned to party charges in the "Financial" section.
Description - a text area used to describe what this party package includes and to provide some sales-oriented verbiage.

Stations Tab
Select the Station(s) from which this Package should be available.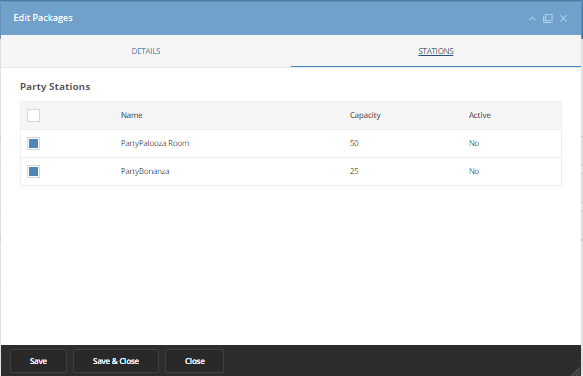 Repeat these steps for all available party packages. Remember to save the settings!
Party Packages must be attached to Stations to create available bookings.