IN THIS ARTICLE:
Get a general overview of iClassPro's Time Clock feature.
What is the Time Clock?
iClassPro allows employees to conveniently clock in and out within the application. Additionally, we track hours worked as well as the employee role and the location. Although we leave HR functionality to the payroll specialists, iClassPro easily integrates and exports time data to ADP and Quickbooks. We also offer a convenient export of hours to CSV for those businesses that may be using other payroll systems and wish to import their hours.
Clock-In/Clock-Out Points of Access
With the time clock features, there are three interfaces that businesses can allow employees to use when clocking in or out – the punch pad view, kiosk mode and through the Staff Portal. The Punch Pad and Kiosk Mode views will use the same time clock module that will ask for the employee's pin to identify the staff member clocking in or out. The Staff Portal will only require the staff member to login with their assigned Username and Password, then click on "Time Clock" to clock in and out.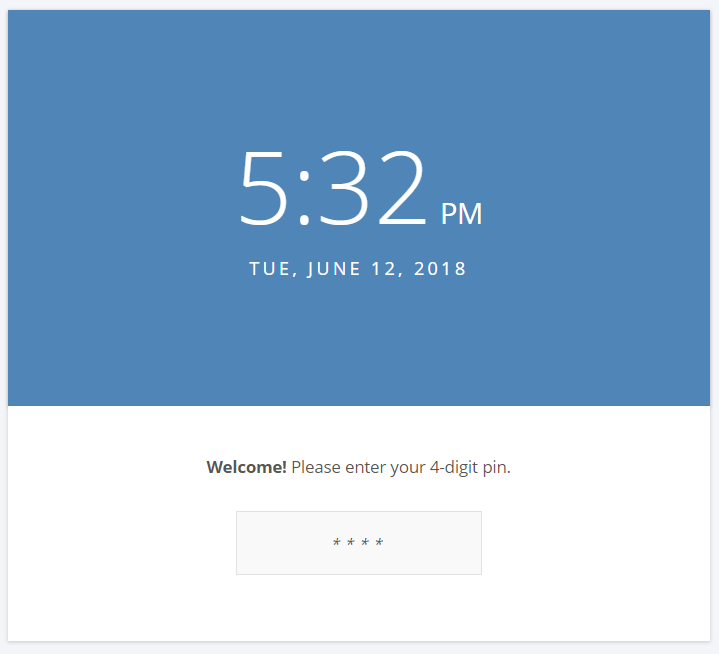 The Punch Pad can be made available to staff members with permissions to log in to the Office Portal by giving them access to the Time Clock page in iClassPro. This means that the employee will be able to clock in and out from anywhere with a web connection after signing into iClassPro.
The Kiosk Mode is intended for those businesses who may want to give only select individuals access to the time clock page. Those individuals will sign in and enter kiosk mode from the Time Clock page and leave it open for all employees to clock in and out from. After entering kiosk mode, any attempt to access other areas of iClassPro will immediately log the user out.
The Staff Portal Time Clock is a convenient way to have instructors track their time and also give them access to electronically recording attendance and skill evaluations.
Click here to read more about setting Using Time Clock in the Staff Portal
Additional Time Clock Topics