Evaluating Classes
Along with taking Attendance, using the Staff Portal to evaluate your students is the easiest way to track skills.  You can access the Skill Tracking feature thru either the Attendance module, or by directly launching it from the Main Menu.
To use Skill Tracking from the Staff Portal, the staff member will need the permissions below:
Application Access:

Staff Portal as "full" to login to the staff portal with a username and password

Tasks:

Families/Students as "view" to see student information or "full" to also enable note taking on the student
Evaluations (Skill Tracking) set to "view" to see evaluations or "Full" to record new ones

Once you've entered the Skill Tracking module, you are greeted with the class list.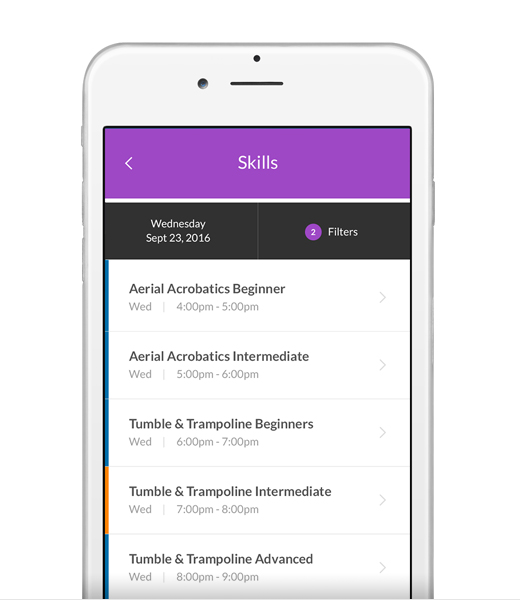 Tap on any class or camp to begin evaluating.  A window appears prompting you to select which skill you want to evaluate the class on. Select the appropriate skill.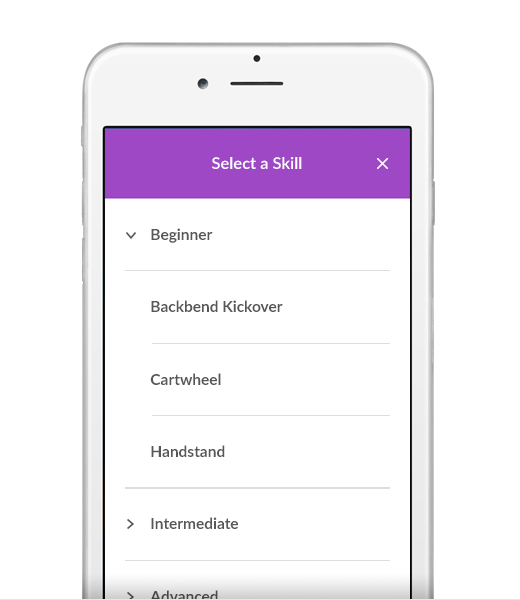 You are now viewing the students within that class or camp.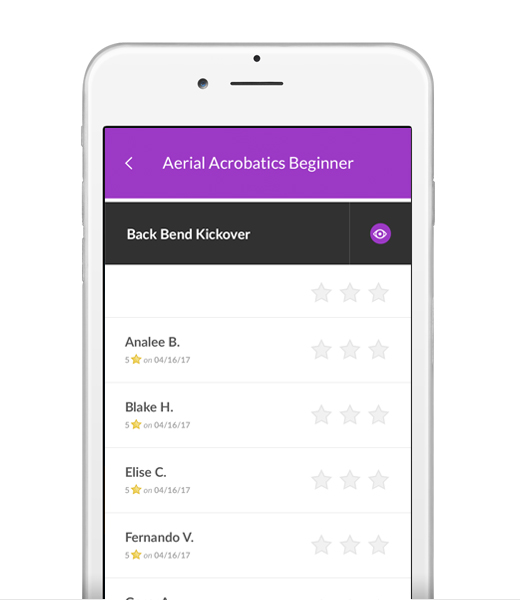 To quickly evaluate all students within the class, use the Mass Select option.  This will apply the rating to all students within the class.  You can then adjust any ratings necessary.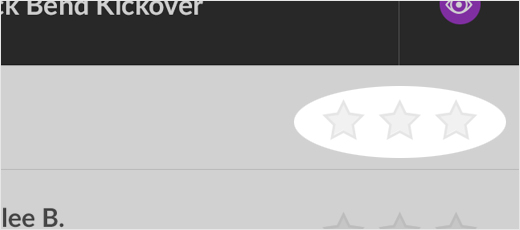 You also have the ability to add comments (these comments will be visible to parents/guardians) if you wish.  Simply tap on the students name to add comments or view past evaluations.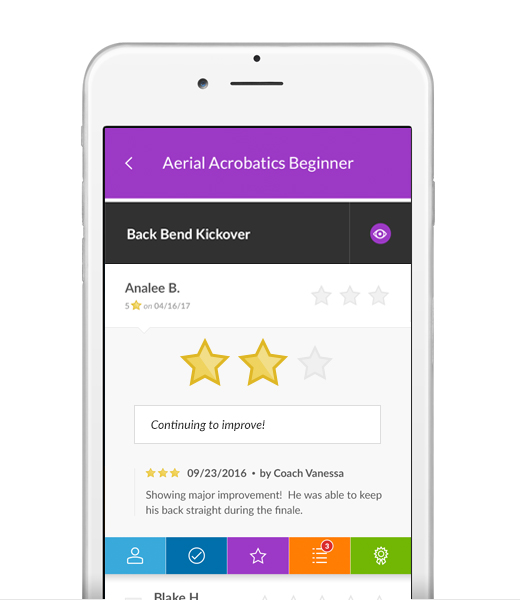 Once you are happy with the ratings, hit Submit!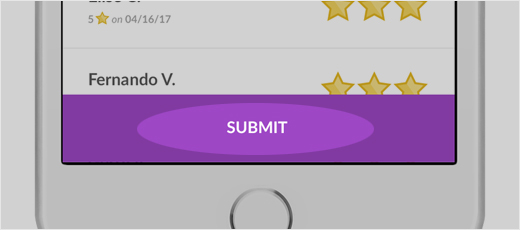 Viewing Skill Photos, Videos, and Descriptions
If you added photos, videos, or descriptions to your skills within the Skill Bank, you can access them via the Staff Portal. Simply click the eye icon to view them!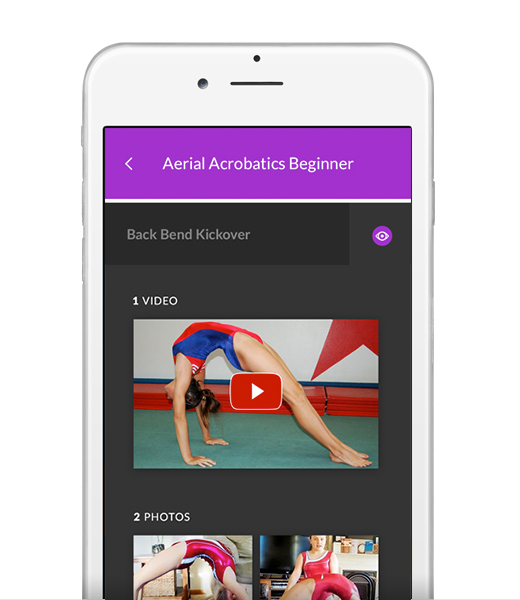 Evaluating and Viewing Skills from Students Details
You can evaluate, view, and edit skills from the students details by tapping on the star icon from the student dropdown.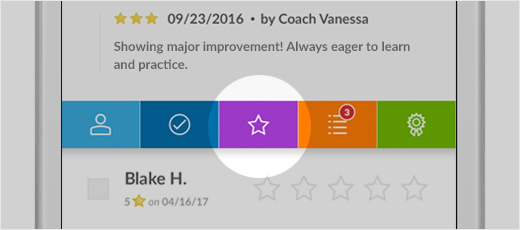 Simply drill down to any area of the skill tree to evaluate or view ratings.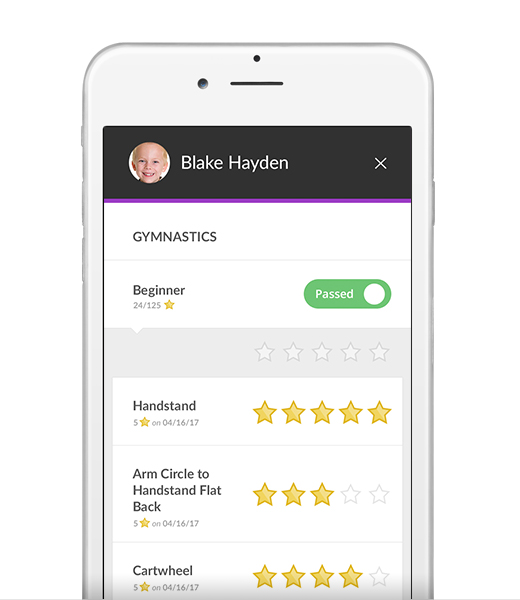 You can also Pass students from this view by simply toggling to green.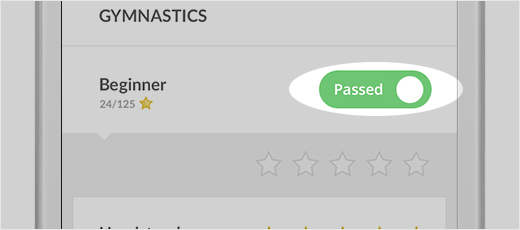 "Grid" View
In addition to this skill evaluation view, iClassPro offers a "grid" view similar to that seen within the Office Portal. This view can be launched at the discipline/level/event and will display all skills within that node on one screen. (Note: due to screen size limitations, this view is probably best used on a tablet.)
To launch this view, click the "grid" icon next to the discipline/level/event: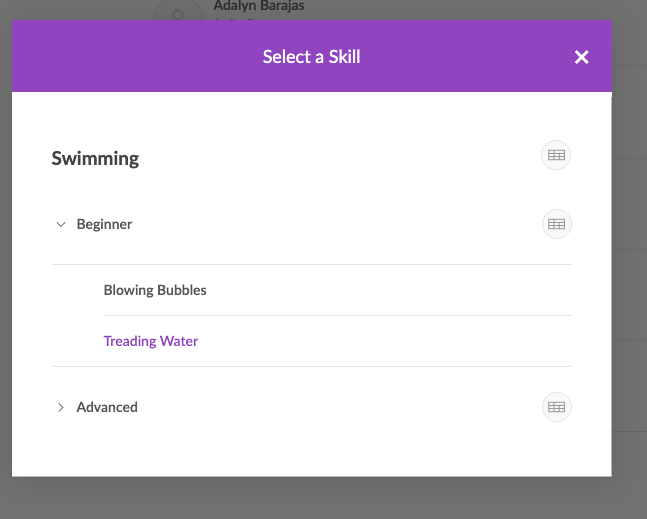 This will launch a grid showing all students and all skills to be evaluated. This view includes a ratings filter in the upper right-hand corner to limit results to only students with certain skill ratings: