After logging into your account, click the MY ACCOUNT link in the toolbar at the top of the screen.
Click the "Enrollments" icon under the student for whom you wish to request a transfer.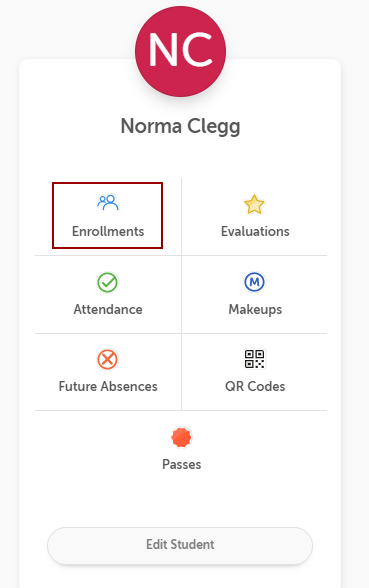 This will bring up a list of all current enrollments for the student.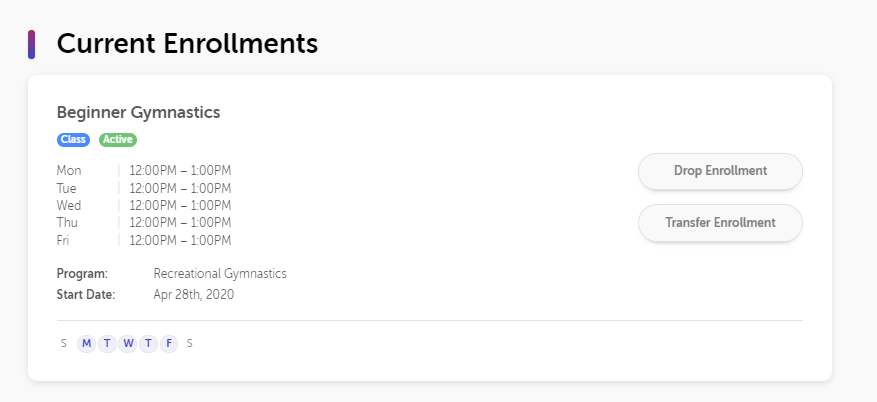 Click the TRANSFER ENROLLMENT button next to the class you wish to transfer FROM to launch the "Pick a Class" screen and initiate the transfer request.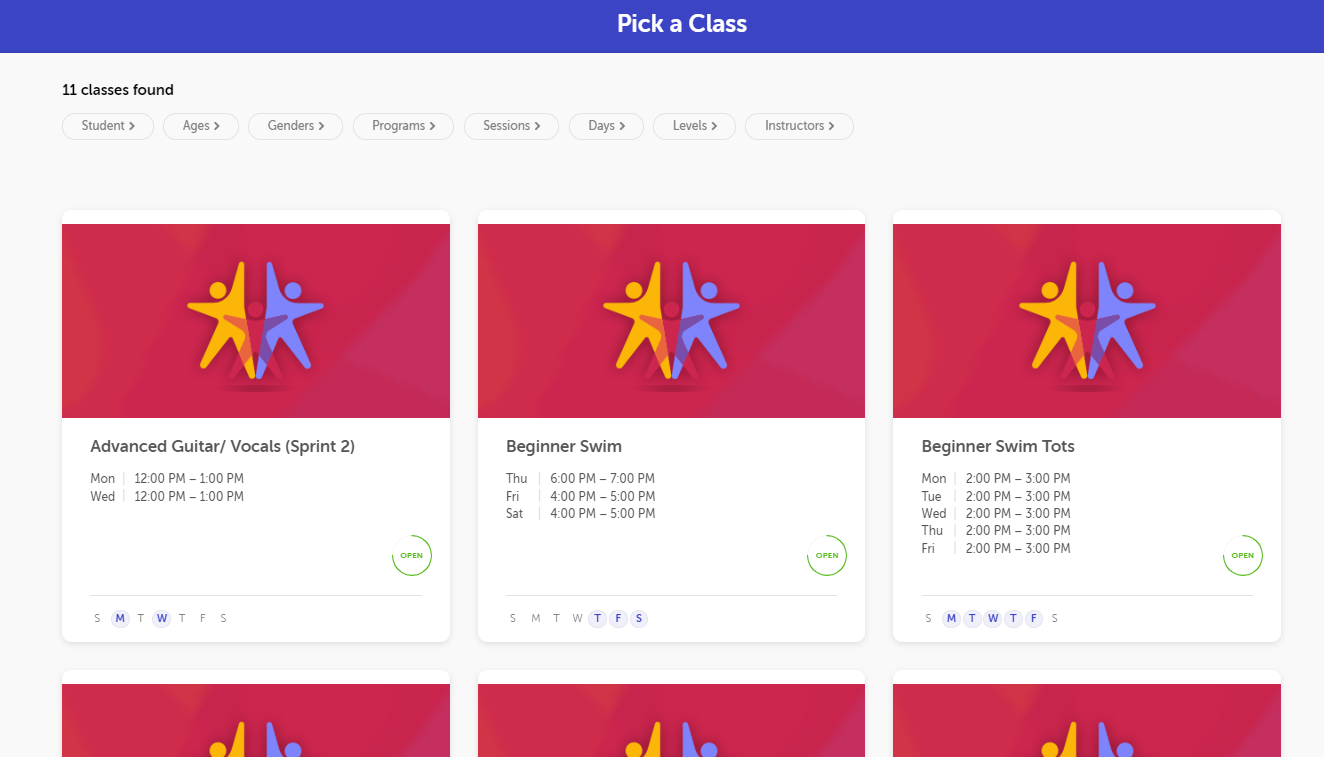 Click on the class you wish to transfer INTO. This will launc the "Transfer Enrollment Request" window.
Enter the TRANSFER DATE (the date you wish to start the new class), along with any NOTES explaining why you are requesting the transfer.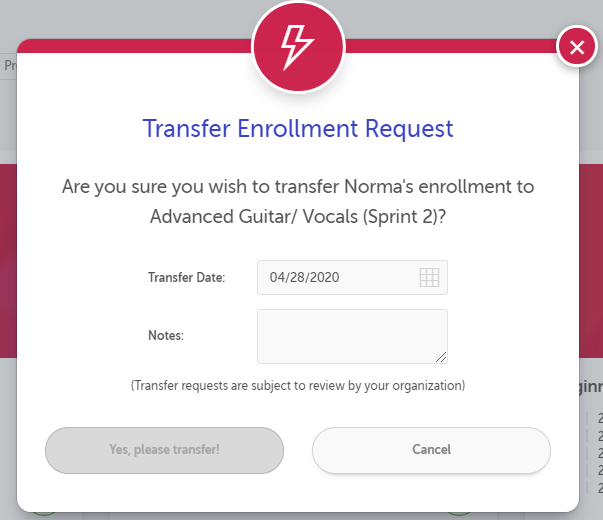 Click "Yes, please transfer!" to submit the transfer request, or "Cancel" to close the window without submitting the request.