IN THIS ARTICLE:
Learn how to access the Audit Log, what it is used for, and how to search Audit Log entries to research specific enrollment details, transactions, etc.
What is the Audit Log?
The Audit Log in iClassPro is a tool available to the business owner and admin users that allows the user to see actions taken by staff members within iClassPro and also certain types of Customer Portal actions such as new accounts and enrollments.
How is the Audit Log used?
To access the audit log, navigate to PROFILE PICTURE (user menu) > AUDIT LOG.
Note: Only staff members that have been granted "Admin Access (Full Permissions)" or who have been given advanced permissions to do so have access to the Audit Log.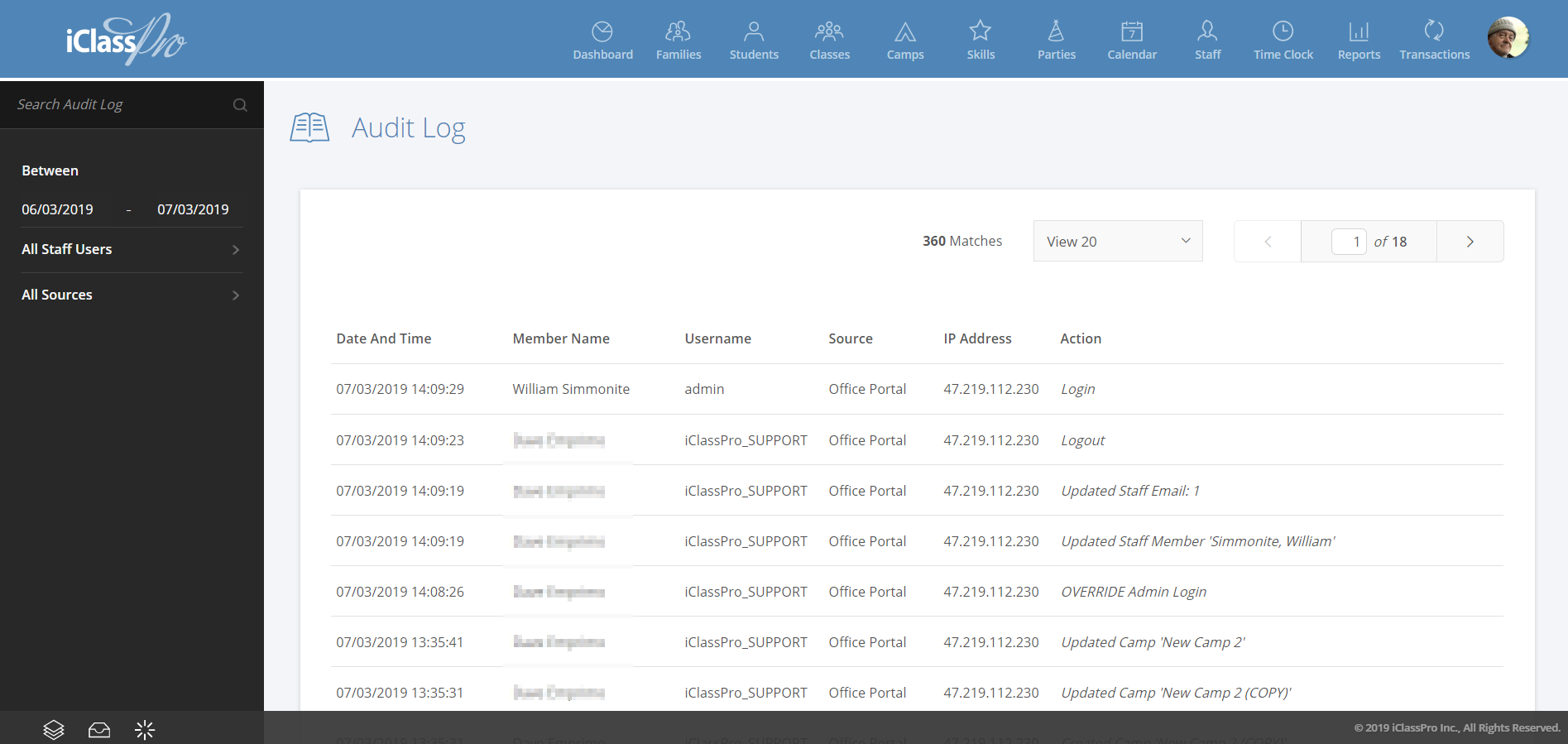 You can search by:
Name (Staff or Customer)

Since Charges and Payments are connected to families, be sure to search the primary guardian name when searching for these items.
Since Enrollments are connected to students, be sure to search the name of the student when searching for enrollment/attendance records.

Staff Username
Action Details (delete, update, create, payment, charge, etc.)
You can also combine information in your search! (01/01/2015 5:10 pm admin deleted Smith)
There are also filters available to further limit results by:
Date range
Specific staff user(s)
Activity source

Office Portal
Staff Portal
Customer Portal
Mobile App
NOTE: While there are no reporting available for the audit log, results can be copied/pasted into Excel if needed.