IN THIS ARTICLE:
Learn how to update the payment information connected to your iClassPro subscription.
Where can I update my billing information?
To update the payment information that iClassPro uses for your monthly subscription charges, go to SETTINGS>BILLING INFORMATION.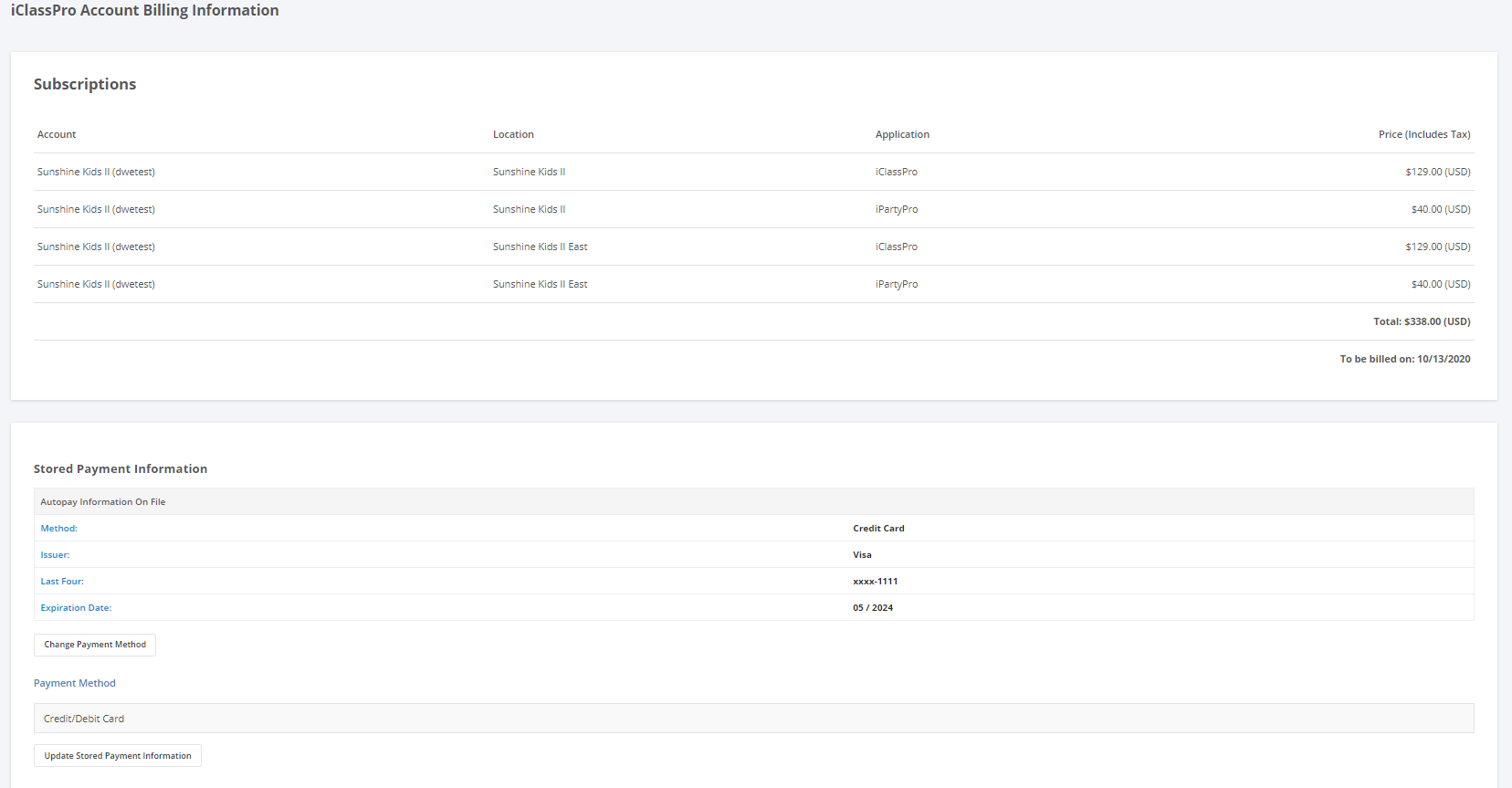 The Billing Information Screen is divided into two sections:
Subscriptions - gives a summary of all of the subscriptions connected with the current account, including monthly iClassPro subscription fees and add-ons (such as iPartyPro).
Stored Payment Information - displays details related to the current payment method on file for your recurring monthly subscription fees and/or other associated account fees (such as SMS/Voice credits).
How do I update my stored payment information?
To update your stored payment information, click the "Update Stored Payment Information" button at the bottom of the window. This will launch a window where you can enter details related to your new payment method.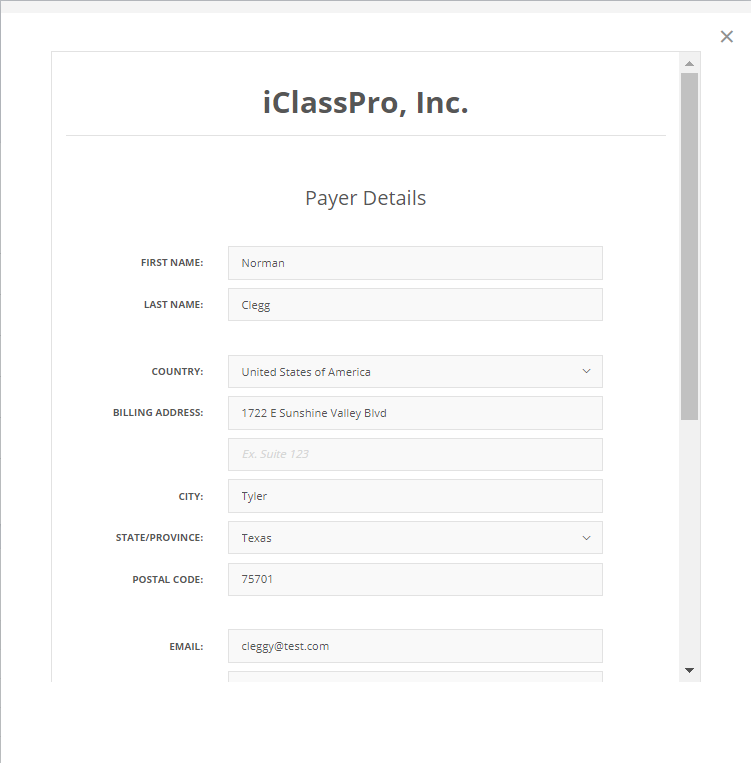 The "Payer Details" section will automatically populate based on your Business Information. Make any changes as needed to reflect the new payment method.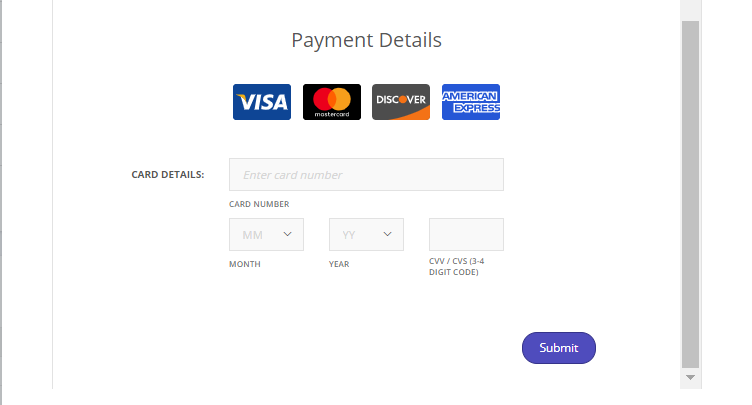 Enter the information related to your new payment method in the "Payment Details" area.
After entering the new payment details, click SUBMIT to save the information.