In addition to using the family phone number to access the Check-In Kiosk, iClassPro allows you to assign a QR code to a family or student. This enables your business to generate ID cards for customers with the QR code on them, then have customers use those cards at a check-in kiosk with a webcam to help speed up the check-in process!
QR Codes assigned to a STUDENT will automatically select that student when checking in. The customer will need to select which class(es) they are checking in for.
QR Codes assigned to a FAMILY work the same as entering the family phone number. The customer will still need to select which student is being checked in along with which class(es) they are checking in for.
NOTE: iClassPro can generate QR codes, which can then be emailed to parents. These codes can be displayed on their mobile device and used to log into the Check-In Kiosk. It is suggested that parents take a screenshot of the code to make it easier to locate on their device.
Enabling the Permission to allow QR Codes in Check-In Kiosk:
For the QR code option to show on the Check-In Kiosk, you will need to enable the option to allow QR code scanning under SETTINGS>CHECK-IN KIOSK.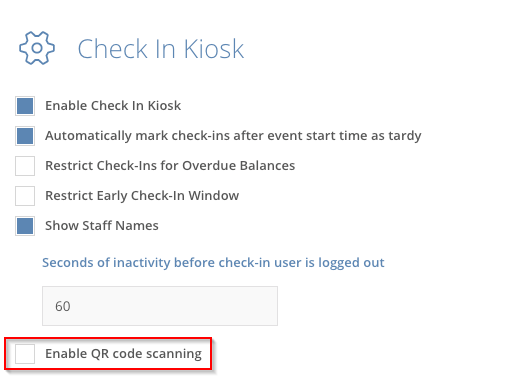 Adding a QR Code to a Family or Student:
From the FAMILIES or STUDENTS page, click the pencil/edit icon next to the family or student for whom you wish to assign a QR code.
Go to the QR CODES tab and click ADD NEW QR CODE to launch the "Create QR Code" window.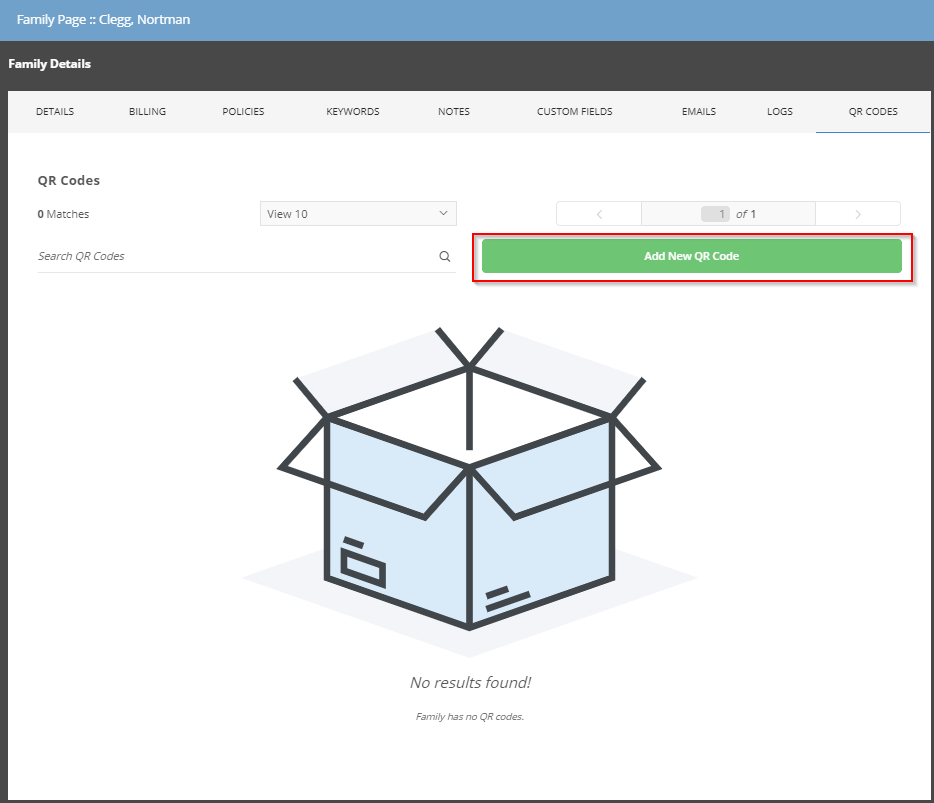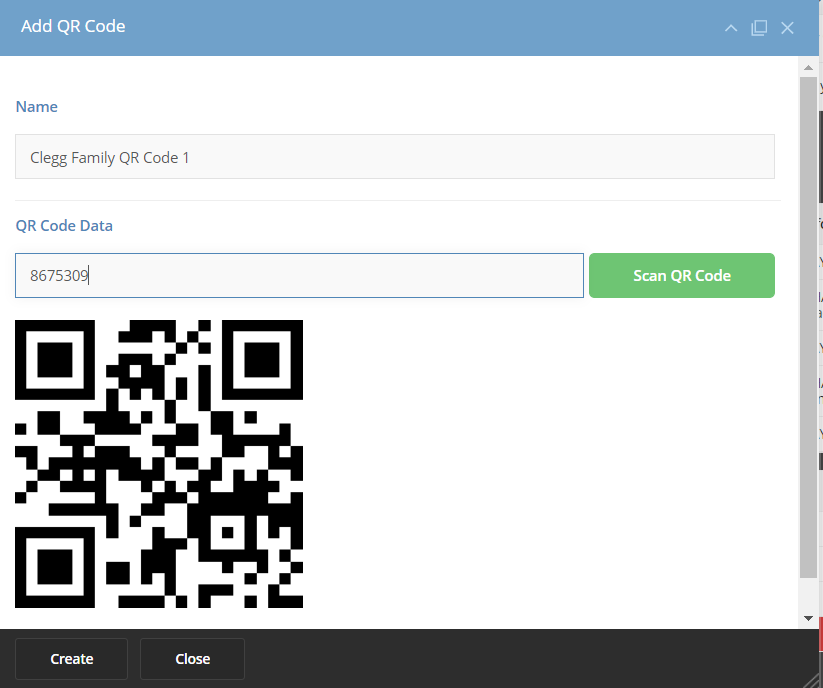 Enter a descriptive name for the QR code you are entering, then manually enter the QR Code, or click SCAN QR Code to use your webcam or other QR code scanning device to capture the QR Code.
Click CREATE to save the QR code and fill in the "Data" field with the data encoded in the QR code. You can click the EMAIL icon to send the family an email containing the QR Code.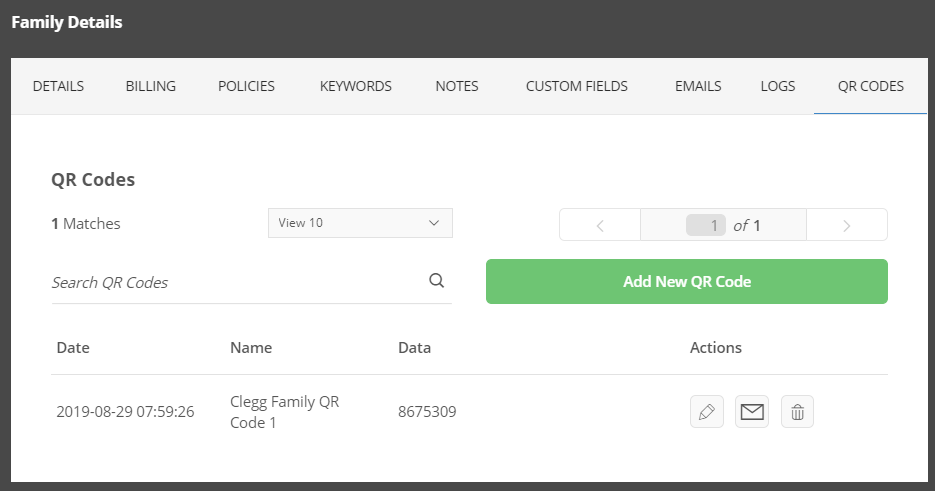 Checking into the Kiosk using a QR Code:
Once enabled, customers will see an option to scan their QR code on the Check-In Kiosk login screen, just above the "Your Phone Number" field.
NOTE: You will need to have a webcam attached to your Check-In Kiosk terminal.