Whether you have turned off iClassPro's receipt workflow, you simply forgot to make an adjustment or a customer loses a receipt, you can go back and print or email a receipt again after a payment has already been recorded on a customer's ledger.

How it Works:
1. On the Families or Students page, search for the customer that the payment was recorded for.
2. Click on the ledger icon ($ for USD) next to the family.
3. Click on the Full Ledger button.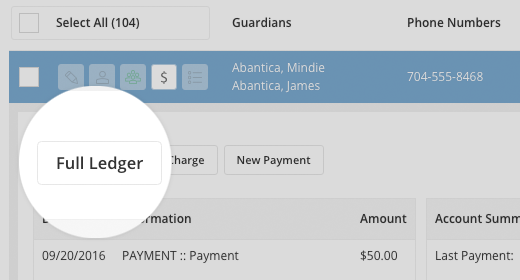 4. Change the view at the top left of the window from Charges to Payments.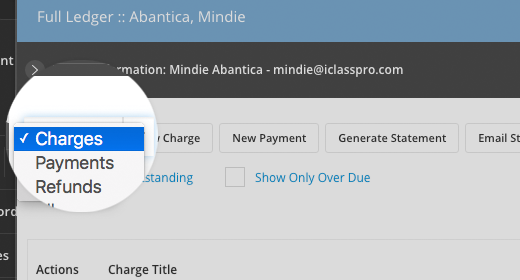 5. Click the edit (pencil) icon next to the payment.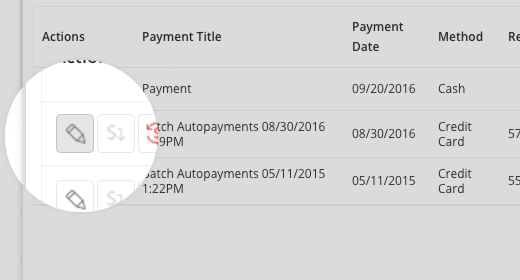 6. Choose Print or Email Receipt at the bottom of the window.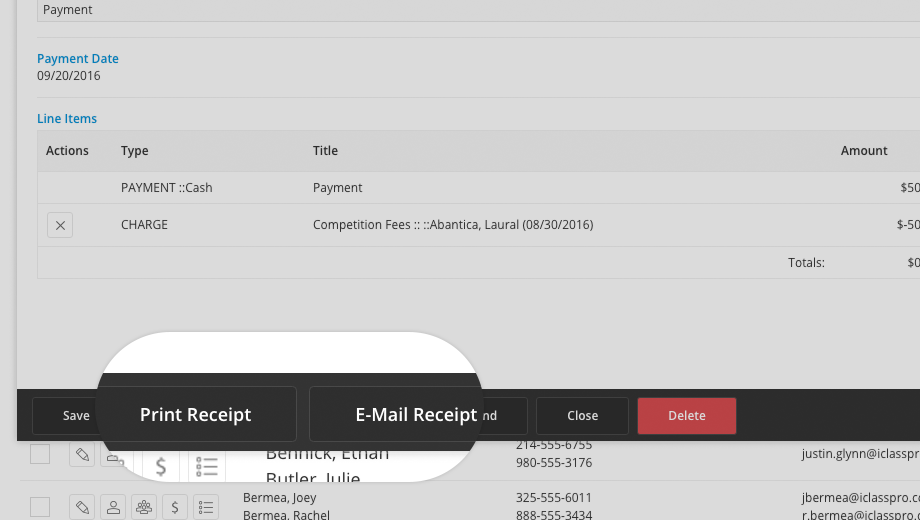 Example Print Receipt: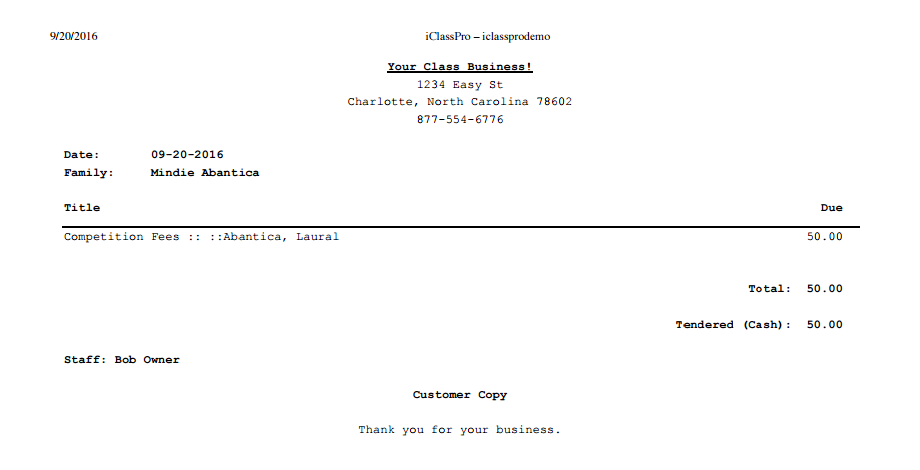 Example Email: