IN THIS ARTICLE:
Learn how to print or email a receipt for a payment that has already been recorded on a customer's ledger.
How do I generate a receipt for a past payment?
On the FAMILIES or STUDENTS page, locate the customer for whom you wish to generate the receipt.
Click on the Ledger icon/Currency symbol next to the family.
Click on the Full Ledger button.

Use the toggle on the upper left-hand side of the window to change the view from All to Payments.

Click the pencil/edit icon next to the payment for which you wish to print/email a receipt.

Choose Print Receipt or Email Receipt at the bottom of the window (depending on which task you wish to perform).

Example Print Receipt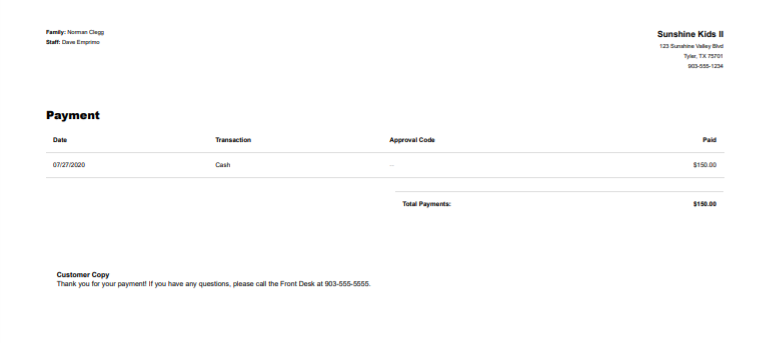 Email Receipt Window