After taking the time to go through and set up your party settings, it's time to see the rewards of your hard work!
Parties can be viewed by staff members from the Parties Page and by customers via the special Parties section of your Parent Portal.
From the Parties Page (Staff Side)
Navigate to the Parties page. From here, you can see all of the bookings created by your party stations and time slots. Try using the filters on the left to see availability by station, time, date or day of the week. Once you book a party, you can search for the party name in the Search Parties field!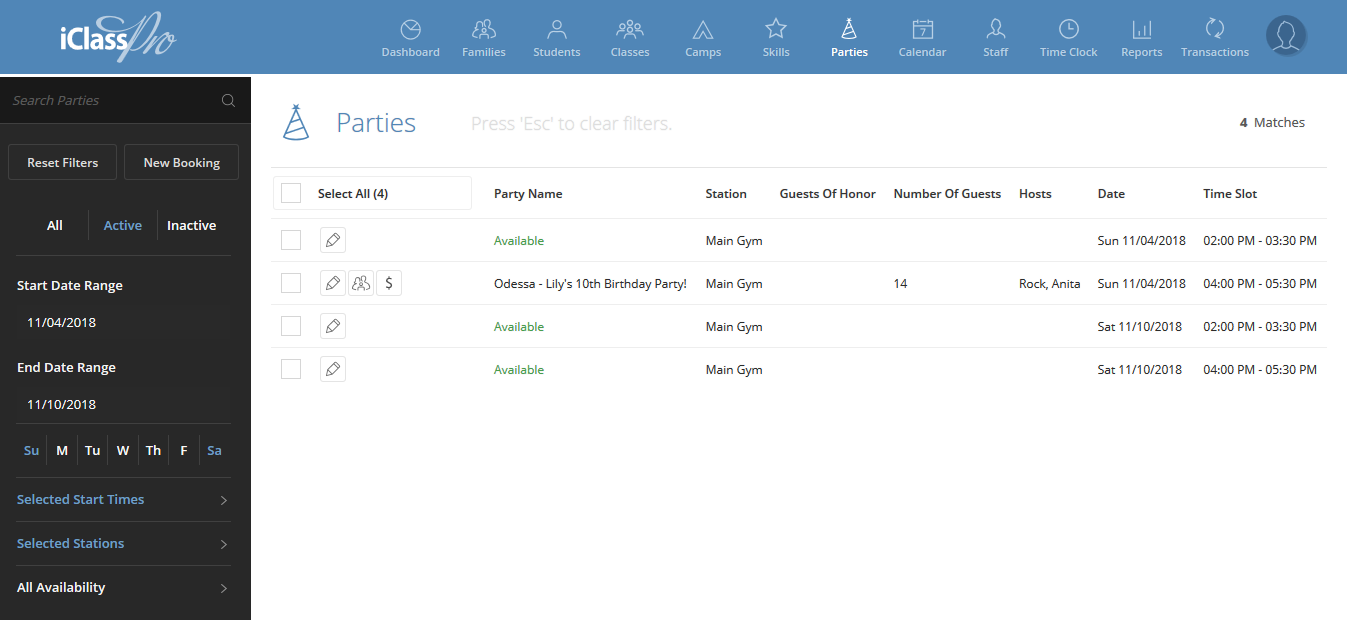 Enabling Parties in the Parent Portal
To activate the "Book a Party!" option on the Parent Portal, under Settings > Parent Portal > General check  "Show Parties and Allow Parents to Register for Them." 
From the Parent Portal (Customer Side)
One of the many perks of the new iPartyPro module is that the new party module moves the entire party booking experience into a single 5-step booking process through the parent portal! Availability is Step 1!
To begin, customers will click on Book a Party in the parent portal navigation.
Choose a Date. Dates that have available party slots appear in the dropdown menu.
Browse Stations. All time slots for the date and station are shown but only available slots are clickable buttons in full color.
To view the full description of the station, customers will click on More Details to the right of the station name.
Next Step: Learn about Booking!
Other Topics