IN THIS ARTICLE:
Learn how to view and search for party timeslots in both the Office Portal and Customer Portal.
Where can I view party timeslots?
Parties can be viewed by staff members from the PARTIES page in the Office Portal. Customers will be able to view Parties by choosing to "Book a Party" in your Customer Portal/Mobile App.
Viewing parties in the Office Portal (PARTIES page)
Navigate to the PARTIES page. From here, you can see all of the bookings created by your party stations and time slots. Try using the filters on the left to see availability by station, time, date or day of the week. Once you book a party, you can search for the party name in the Search Parties field!

Viewing Parties in the Customer Portal
One of the many perks of the iPartyPro module is that it moves the entire party booking experience into a guided five-step booking process through the Customer Portal!
To begin, customers will click on Book a Party from the BOOKINGS are of the Customer Portal. If they are not logged in, the system will prompt them to either log in or create an account to continue.
Once logged in, they will begin the Party Booking Process by choosing a Date from the calendar.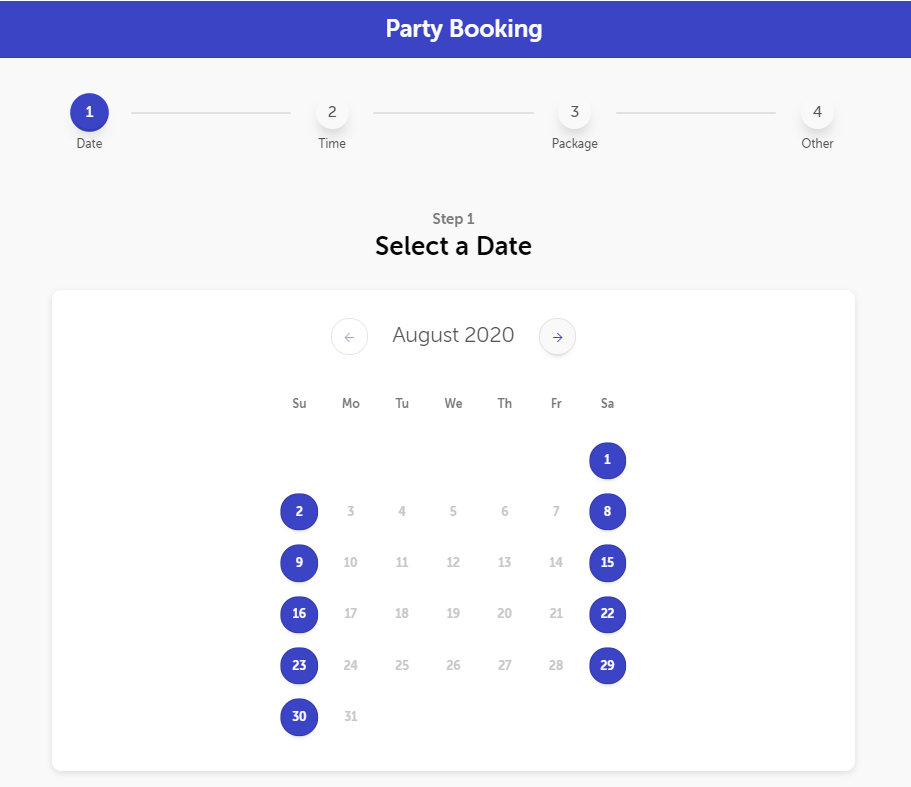 Next Step: Learn about Booking!