The first critical step is to establish Time Slots which dictate party schedules for stations at your business. Each added time slot can be set to occur on one or multiple weekdays to allow for maximum variation in your party schedule. 
Under party settings, expand the Time Slots menu and click on New Time Slot to begin.
Active

 determines whether or not this time slot is a current schedule option for party stations.

Name this individual time slot for easy reference.
Start Date is the date that this schedule begins populating for available party times.
Start Time is the time of day the party takes place.
Duration is how many minutes the party booking reserves for the customer.
Select Days to choose which days of the week this time slot is available for parties.
Stop options provide the opportunity to add an expiration date or maximum number of occurrences for this time slot.
Repeat these steps for all available party time slots. Remember to save the settings.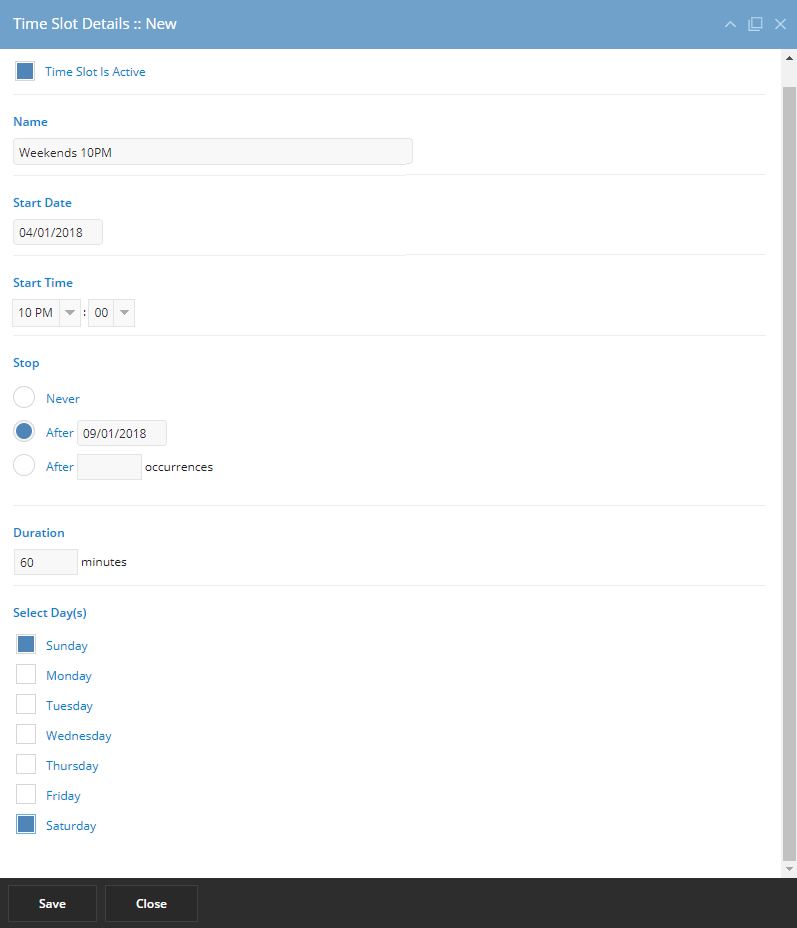 Note: Time slots must be attached to stations to create available bookings from a tab in the stations settings.