Under party settings expand the Other menu.
Waiver is an area designated for custom acknowledgement text. This is not a full policy agreement, but all customers must agree to this text before they can book online.
The Lead Time restricts how immediately parties can be booked in the portal. A setting of 2 days would not allow bookings within 48 hours.
A Booking Confirmation Email template is provided to customize the confirmation email sent to party contacts. BCC staff members for real time notifications!
Remember to save these settings at the bottom of this expanded menu!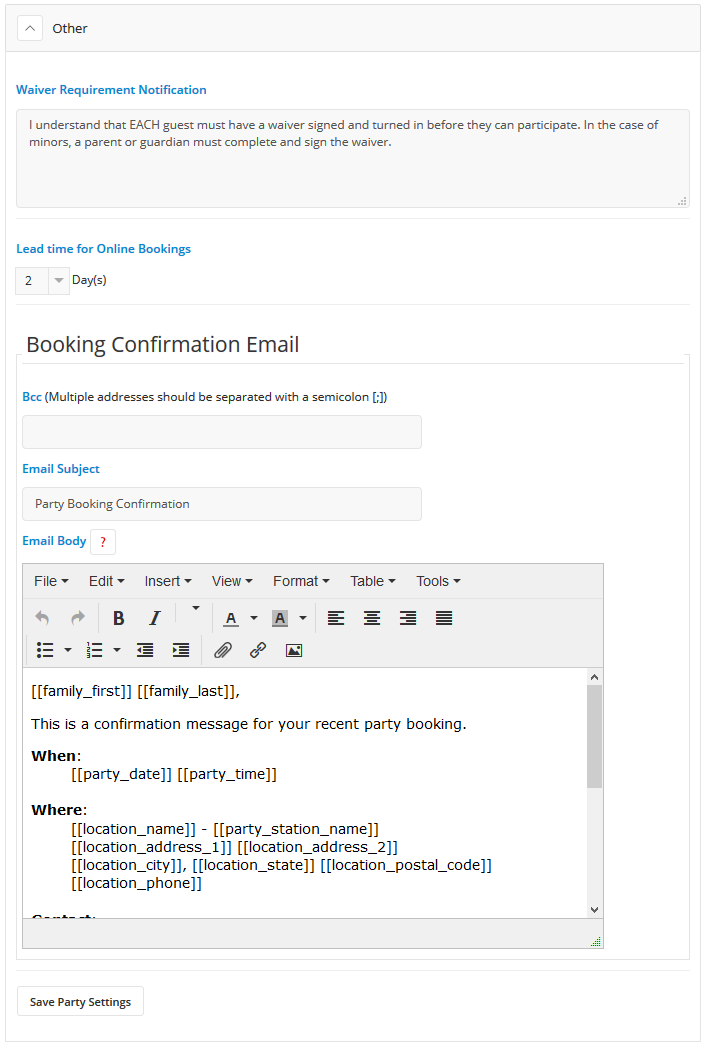 Next Step: Learn about Booking!
Other Topics