*Required Setup: Staff Title, User Groups (Settings >> Setup >> Staff Settings)
Instructions
1. Go to staff section and click on New Staff.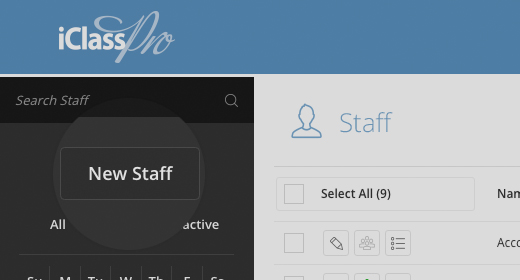 2. Fill in details about the new staff member including a name, hire date, username, password, phone number, address and email.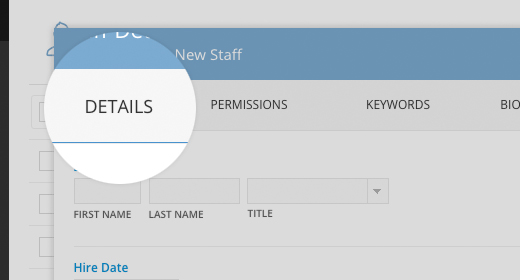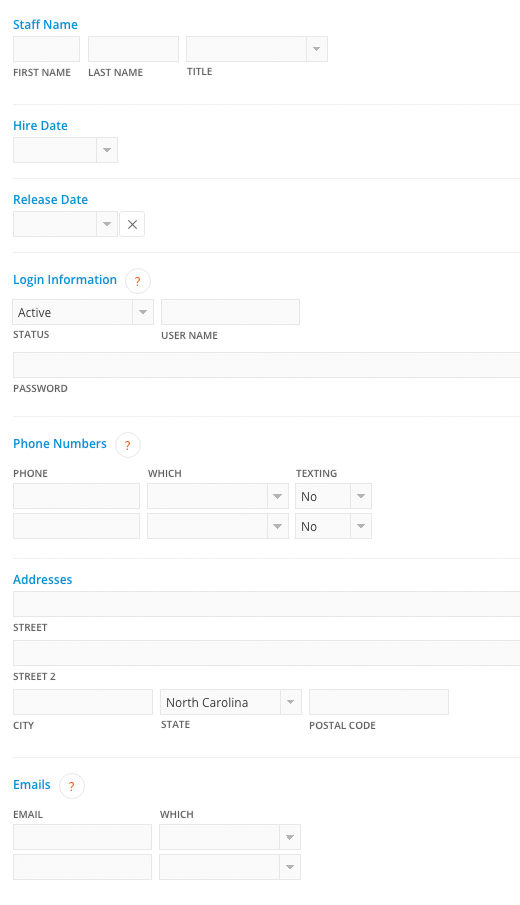 3. Click the Permissions tab and assign location access and staff member permissions.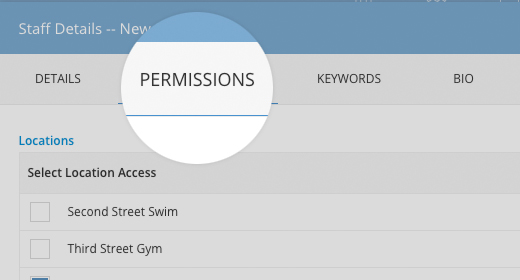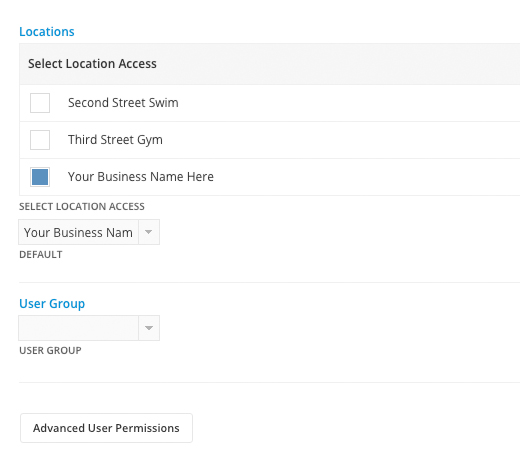 Assign general access permissions by selecting the User Group for the staff to be a part of. To add specific permissions for this employee (above their user group level of access), use Advanced Permissions. Advanced Permissions can only be used to add, not restrict permissions.
4. (Optional) Select Keywords that should be associated with this staff member.
5. (Optional) Write a short Bio for the new staff member so that other staff members with access to this page can see the information.
6. (Optional) Take any Notes about the new staff member to keep on file.
7. (Optional) Fill out any additional Custom Fields that have been created for tracking additional staff information.
8. Click Save.