Effective June 19, 2023 all users accessing the merchant portal will be required to set up two factor authentication to continue accessing their merchant portal account.
Our team takes the security of your financial data seriously and the added step of 2FA is highly recommended by payment industry security experts for accessing online accounts that contain sensitive financial or personal data. This will require the use of an authenticator app such as Google Authenticator or Microsoft Authenticator to sign into your merchant account.
You may set up your two-factor authentication now using the instructions below. If 2FA is not enabled prior to June 19, 2023, you will be prompted to complete the set up the next time you log in and will not be able to proceed to your account until it is complete.
Once logged into the merchant portal, Select PROFILE.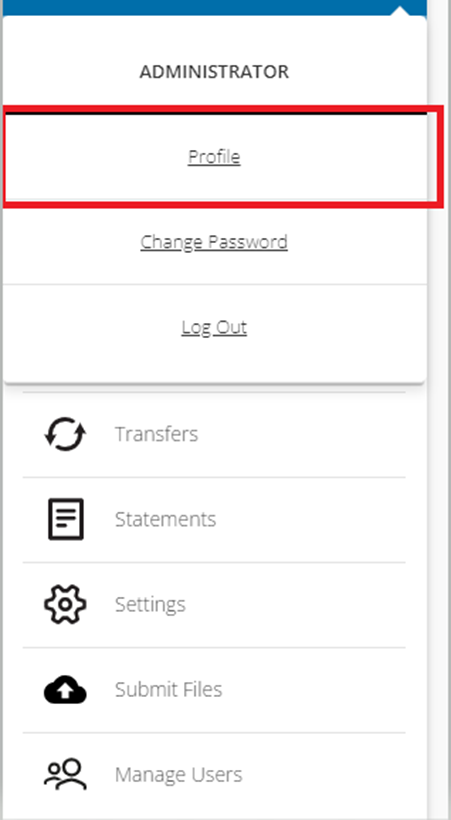 Next, Select SECURITY.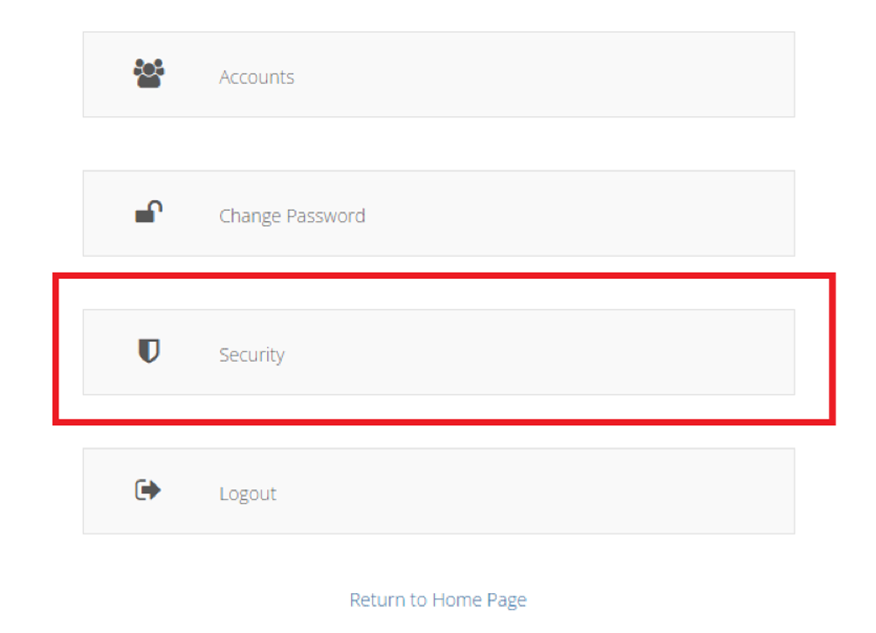 Then, Select the option that says [Click to Setup Authenticator App]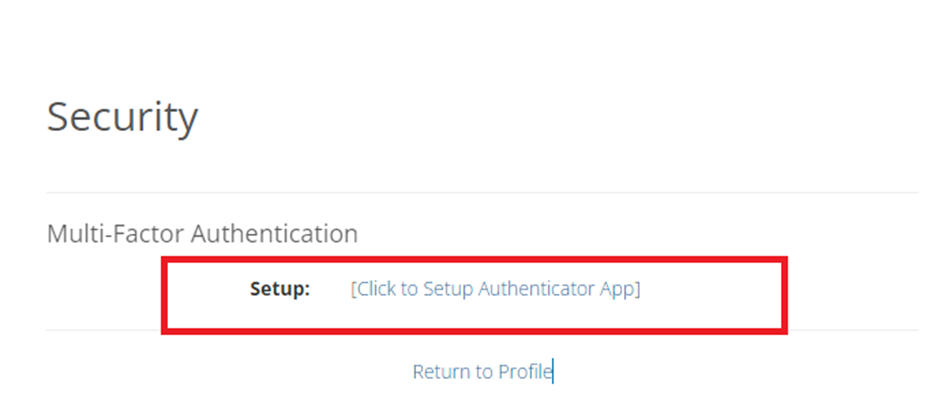 From there the following instructions will appear to complete the set up.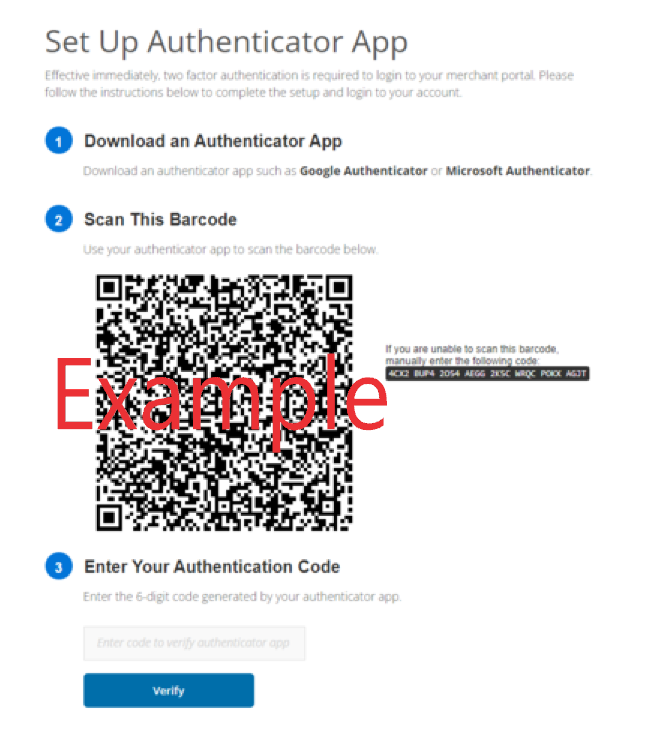 Once complete, a message will appear stating that the Authenticator app was setup successfully.